Waltrip High School


Class Of 1965
In Memory
Harvey Eugene Tumis
In loving memory of our dear classmate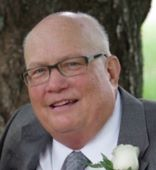 Harvey Eugene Tumis went to be with his Heavenly Father on Tuesday, April 9, 2019 at the age of 71.
Born on September 13, 1947, and raised in Houston, Texas, Harvey was the proud son of Sidon and Rosie Tumis and loving brother of John Tumis and Patricia Schleider. He leaves behind his loving wife of 50 years, Rita; sons Brian (fiancee Darla) and James (wife Mey) and daughter, Celeste Webb (husband Steve). Six adoring grandchildren will miss their "Papa"; Brooke (16), Gavin (13), Chandler (12) Preston (11), Adeline (9) and Elliot (7) Harvey settled his family in Brentwood, Tennessee, in 1984, where he was a member of Holy Family Catholic Church and began his love for mission work. Among being a committed husband, selfless father, protective brother and adoring papa, he was more to most than he will ever be given credit for. Known for his love for his grandkids, travel, gardening, the Houston Astros, birds and balloons, his heartfelt story telling was among his many God given talents. If anyone could help you gain perspective or see the silver lining, Harvey had a story for you and you never wanted it to end. Harvey had many accomplishments personally and professionally and left a prosperous career to focus on the things he deemed most important in his life, God and family. He was a humble, simple, self-made man who never required recognition as it was his family's happiness and experiences that brought him the greatest joy. His love for his family was immense. His love for his grandchildren, immeasurable.
To commemorate and celebrate his life, the Rev. Joe McMahon will conduct a Funeral Mass at Holy Family Catholic Church, 9100 Crockett Rd., Brentwood, Tennessee, on Wednesday, April 17, 2019. Visitation will be at 10 a.m. followed by the Mass at 11 a.m. A reception will follow at 12 p.m. Memorial contributions can be made to Mission Honduras at Holy Family Catholic Church by texting the dollar amount and HONDURAS to 615-265-1725 and following the prompts.
"Therefore, if anyone is in Christ, he is a new creation. The old has passed away; behold, the new has come." 2 Corinthians 5:17
"They used to call me lightnin'" Harvey Tumis