Waltrip High School


Class Of 1965
In Memory
Lana Kay Wynn (Carbo)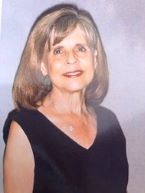 In loving memory of our dear classmate
Lana Kay Wynn Carbo
1946-2020
Lana Kay Carbo closed her eyes for the last time on earth and opened her new eyes in heaven on Palm Sunday, April 5th, 2020. While reading her Bible and Oswald Chambers devotional at her home in Euless, TX, Kay entered the arms of her sweet Jesus. Suffering for a lifetime with severe, chronic asthma, her earthly body declined over the years from treatments and medications. Her death resulted from these complications. We take comfort in knowing she is now with Jesus, her health fully restored; yet, we are left behind with a deep hole in our hearts. In the words of her husband, "My Dear Sweet Kay has finally been healed."

She was born Lana Kay Wynn on September 12, 1946 to Thomas Ralph Wynn and Mary Frances Sharp Wynn in Palestine, Texas.
Marrying her high school sweetheart, Robert Bernard Carbo, in 1966, they celebrated 54 years of marriage on March 26, 2020.
Together Ben and Kay made their home and began their family in Houston, TX with the birth of their son, Robert Wynn Carbo and their daughter, Kay Ellen Carbo. In 1979, they moved to Kay's hometown of Palestine, TX to give their kids wonderful experiences one can only have in small town Texas.
All who knew Kay knew she loved her Savior and her family deeply and fully dedicated her life to both. Her 2 children and 13 grandchildren(who lovingly called her Mimi) were the light of her world. Her faith and spiritual life she passed on to the next generation and are her greatest legacy. She was a blessing to all and a servant of God to the very end of her life. Her Bible and prayer journaling resulted in steno pad after steno pad being filled with God's words and blessings over her family and friends. Forget gold and silver and earthly riches. We choose her tattered Bible and these prayer-filled dime store notebooks as our heritage, our valued spiritual heritage.
A dedicated educator, Kay taught 2nd, 5th, and 6th grades for 20 plus years in Houston ISD, Spring ISD, Dyersburg, TN, and H.E.B. She retired in 2002 from the HEB school district. She always remained active in the HEB Retired Teachers Association giving back to the educational community.
She is survived by her husband, Robert Bernard Carbo of Euless; son, Robert Wynn Carbo of Southlake; daughter in law, Donna Kay Carbo; grandchildren David Carbo, Elaina Carbo, Emily Carbo, Elise Carbo, Ella Carbo, Will Carbo, and Blake Carbo; daughter, Kay Ellen Crawford of Washington, TX; son-in-law, Aaron Crawford; grandchildren Carolina Crawford, Julia Crawford, Lillia Crawford, Hannah Crawford, Nehemiah Crawford, and Ezra Crawford; sister-in-law, Cheryl Carbo Engle of League City; and sister, Ellen Ann Wynn Langston of Garland; and many loving cousins, nieces, and nephews. Kay was preceded in death by her father, Thomas Ralph Wynn; mother, Mary Frances Sharp Wynn; and sister, Mary Frances Wynn Jimenez.
A private family only burial will take place on Friday, April 10th at Grapevine Cemetery in Grapevine, Texas. A future memorial to celebrate the life of Lana Kay Carbo will be planned as soon as possible.